6940 State Road
Unit E
Philadelphia
,
PA
19135
United States
Thursday, August 19, 2021 8:00 AM - Friday, August 20, 2021 5:00 PM (EDT)
This is a one day event, held twice. When you register you will need to pick which day you'd like to attend.
AGC of America, supported by a Susan Harwood Federal Training Grant, developed the Trenching & Excavation Hazards in Construction Safety Training. GBCA will be hosting this FREE training twice over two days in 2021!
This safety awareness training will introduce or refresh trench & excavation safety awareness for company officers, estimators, managers, project managers, supervisors, and foremen. Over the course of the day, attendees will cover topics including,
Injury, Illness, and fatality statistics
Frequently cited standards
Utilities protection
Common hazards
Soil testing and classification
Protective systems
Review of the agency priority goal
And much more...
This is a FREE one day training held twice, on August 19 and August 20, 2021. When you register, you will be asked to select a training day.
According to the Bureau of Labor Statistics (BLS), from 2015 to 2018, the Census of Fatal Occupational Injuries (CFOI) reported 103 total trenching and excavation-related deaths, an average of 25 per year over this 4-year period. Also, the OSHA Information System (OIS) Accident Investigation Report shows that between FY 2013 – FY 2017, there were a total of 156 incidents reported in the construction industry. Moreover, between October 2018 and September 2019, there were 1,499 citations and more than $7,000,000 in penalties issued to construction employers for failing to meet their compliance obligations under Subpart P.
0.8 IACET CEUs | The Associated General Contractors of America (AGC) has been accredited as an Accredited Provider by The International Association for Continuing Education and Training (IACET). In obtaining this accreditation, AGC has demonstrated that it complies with the ANSI/IACET Standard which is recognized internationally as a standard of good practice. As a result of their Accredited Provider status, AGC is authorized to offer IACET CEUs for its programs that qualify under the ANSI/IACET Standard.
Presenters: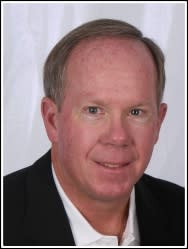 Robert W. Emmerich, P.E, CHST, CET
President, Safe-Con, LLC
Bob is the consultant/owner of Safe-Con, LLC, a safety consulting and training firm specializing in construction and other safety. He has been involved in construction project management, operations management, engineering and safety for over 37 years.
Bob is a national trainer to construction contractors, manufacturing, public entities, insurance companies, associations and others. Bob provides safety consulting, program development, site safety audits, OSHA compliance consulting, and accident investigation services. He also consults and acts as an expert witness in legal matters.
Bob is an OSHA authorized instructor for OSHA 10 hour and 30 hour Outreach courses for construction. He is a developer and trainer for OSHA Susan B. Harwood grant safety training programs sponsored by the Associated General Contractors and others. He was a principal developer for the OSHA 3110 three day fall protection course taught through the OSHA Training Institute.
Bob is member of the Associated General Contractors, Associated Builders and Contractors, National Safety Council and American Society of Safety Engineers.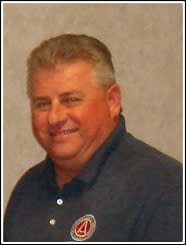 James T. Goss, CHST
Sr. Safety Consultant, HCSS
Jim is a Sr. Safety Consultant with HCSS of Sugar Land, TX. Jim has over 30 years of diverse safety expertise but has specialized in Construction Safety for the last 25 years.
Jim currently serves as the Chairman for Government Affairs on the Associated General Contractors of America National Safety Committee. Jim is also the Co-Chairman of Associated General Contractors Crane Task Force and is a national stakeholder in this subject area.
Thank you to our Sponsors
Sponsors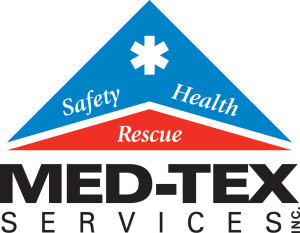 Med-Tex Services, Inc.

United Rentals, Inc.
Contact Organization:
General Building Contractors Association | GBCA