Wednesday, August 19, 2020 8:00 AM - Thursday, August 27, 2020 10:00 AM (EDT)
This series consists of four sessions: August 19, August 20, August 25, and August 27. Participants must attend all four sessions.
Microsoft Project Professional is the industry leading Project Management tool, and understanding how to use it is vital to every professional. This class covers all the tools a Project beginner needs, from developing project schedules, assigning resources, and editing timelines, all the way through sharing and outputting the Project for real-world use/update. The class addresses concepts of Critical Patch Methodology, setting Milestones, and updating timetables and workloads throughout the Project lifecycle.
Students will learn the tools they need in order to use MS Project on real-world jobs. This eight (8) hour course is delivered in four (4), two-hour long sessions that students can attend online, right from their own desk. A live instructor will explain the detailed functions, and address questions as the class progresses.
Recording: Registrants for this course will receive access to a recording of each session for 48 consecutive hours. Access will start the next business day after the session ends.
Must attend all four sessions.
August 19 - Session 1: Understanding MS Project
The Project Interface
Creating a New Project
Saving/Opening a Project
Entering Project Information
Setting Working Time
Choosing Automatic or Manual Scheduling
Entering Tasks
Project Views
Organizing Tasks into Phases
Linking and Unlinking Tasks

August 20 - Session 2: Schedules and Resources
Moving Tasks
Rescheduling Tasks
Splitting Tasks
Deleting Tasks
Creating Resources
Using the Resource Information Dialog
Assigning Resources to Tasks
Removing and Replacing Resource Assignments
Resource Leveling
August 25 - Session 3 : Timelines & Deadlines
Showing and Hiding the Timeline
Customizing Timeline Tasks
Changing Timeline display options
Copying the Timeline
Using the Task Information Dialog
Changing the Task Calendar
Creating a Baseline
Using Lag and Lead Time
August 27 - Session 4: Project Output
Creating Milestones
Setting Deadlines
Creating Constraints
Format, Filters, & Groups
Exporting a Project to Other Formats
Printing/Emailing a Project
Overview of Project Web App
Thank you to our Sponsors
Presenting Sponsor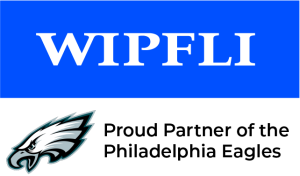 WIPFLi LLP
Event Contact:
Angela Hendrix
Contact Organization:
General Building Contractors Association | GBCA