6940 State Road
Unit E
Philadelphia
,
PA
19135
United States
Wednesday, July 22, 2020 (7:30 AM - 10:00 AM) (EDT)
We value our members, and the health and safety of our membership and the entire construction industry locally is of the utmost importance. We respect everyone's decision and hope you do what makes you feel the most comfortable, and what you feel is right.
Social distancing, pre-entry screening and temperature taking will be in place. Class size will be limited to adhere to social distancing requirements.
---
Excavation is one of the most dangerous of all construction operations, with a very high severity rate for fatalities and injuries when these incidents occur. Subpart P – Excavations also falls within OSHA's Special Emphasis Programs.
RCA's Excavation Safety Awareness Training is geared for contractors who need to train their employees performing work in excavations, including contractors who do not actually create the excavations and associated protective systems. Additionally, this course can be useful to contractors providing project safety oversight. (Note: This is not a Competent Person training course.)
Who Should Take This Class?
Contractors performing excavation work and workers performing work in excavations and trenches.
As a result of successfully completing this training course students should be able to perform the following: Become familiar with the excavation and trenching regulations in 29 CFR 1926.650-652.
Understand the background and importance of excavation techniques.
Understand soil pressures and weight.
Know the potential hazards posed by excavations including cave-ins, falls and equipment, water accumulation and standing water, utilities, structural stability, and hazardous atmospheres.
Know the different types of soils. This includes stable rock, and Type A, B and C soils.
Know the difference between C-60 (non-OSHA) and C-80 soils.
Basic procedures on how to determine soil type.
Know the responsibilities of those who work with excavations. This includes awareness-trained personnel and the Competent Person.
The need and importance of an inspection program.
Course Outline
Trench Accident Statistics
Leading Reasons for Trenching Accidents
Soil Pressure / Weight
Scope, Application, and Definitions
Specific Excavation Requirements
Requirements for Protective Systems
Appendix A - Soil Classification
Appendix B - Sloping and Benching
Appendix C - Timber Shoring for Trenches (Optional)
Appendix D - Aluminum Hydraulic Shoring (Optional)
Appendix E - Alternatives to Timber Shoring
Appendix F- Selection of Protective Systems
Presenter: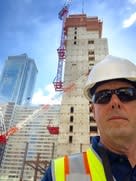 Gerald Poppke, CSP, Principal Consultant, Risk Control Associates, LLC
Gerald entered the construction industry in 1975 as a laborer working primarily with form and scaffolding crews. He began his safety career in 1978, during which his first ten years were with Procon International and Kaiser Engineers. As a site safety manager in the heavy construction industry, his experience includes petrochemical, power plant, commercial and institutional buildings, highway & bridge construction, and a research and development project for the Department of Defense.
In 1988, he entered the commercial insurance industry when he joined Argonaut Insurance as a Senior Safety Management Consultant, and later as the Department Manager. While at Argonaut his primary focus was on the evaluation, coordination and servicing of OCIP/Wrap-Up programs for heavy construction accounts. In 1994, he joined Home Insurance to develop and manage the risk control aspects of a ground floor, construction OCIP/Wrap-Up business unit. He formed Risk Control Associates in 1999.
Since forming Risk Control Associates, he works with and represents numerous contractors at the owner/developer, general contract and subcontract levels. In addition he represented project owners including the Philadelphia Phillies, SEPTA, the Pennsylvania Turnpike Authority, and the Pennsylvania Convention Center Authority.
Gerald graduated from Temple University with a BA in Business Administration and is a Certified Safety Professional (CSP). He is an authorized trainer for the OSHA Outreach Program, Construction Industry 10 & 30-Hour courses, and is a State of Pennsylvania Qualified Accident & Illness Prevention Service Provider. He is also a member of the Mid-Atlantic Construction Safety Council.
Thank you to our Sponsors
Sponsor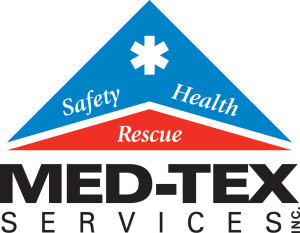 Med-Tex Services, Inc.
Event Contact:
Angela Hendrix
Contact Organization:
General Building Contractors Association | GBCA