Thursday, October 29, 2020 (10:00 AM - 10:30 AM) (EDT)
The CLC has created a new way for emerging professionals to network AND gain access to construction industry pros! The all-new Coffee Chat platform is a 30-minute Zoom meeting. Attendees have the opportunity to meet their peers, and then ask questions of a seasoned professional in the construction industry. Find out how the pros got to where they are today!
Join in the conversation and have the opportunity to learn from the best!
Featured Speaker: Ed DeAngelis, Founder, EDA Contractors, Inc.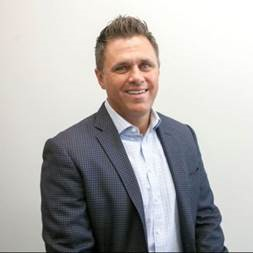 Edward DeAngelis founded EDA Contractors, Inc. in 1999 after spending eleven years at Belcher Roofing Corporation.

After graduating college, Ed started his career as an entry level Estimator but moved quickly through the ranks to Chief Estimator before his departure in 1999. During his tenure, he became responsible for 75% of the sales volume for this firm.

Ed's innovative personality has allowed EDA Contractors, Inc. to become a leader in its industry. Under his tutelage, EDA Contractors, Inc. started as a roofing contractor exclusively but has grown into a complete exterior envelope contractor. Always looking for another challenge, Ed has continually provided his customers with knowledgeable and qualified employees that share his unique vision. EDA Contractors, Inc. has been recognized for the past three straight years in the top five as a Top Workplace in Philadelphia by the Philadelphia Inquirer.

Ed holds a Bachelor of Science in Business Management from Saint Joseph's University.
Additionally, Ed has been recognized for his professional and charitable work:

2017 Turnings Points "Person of the Year"
2018 Top Leadership Award - Mid-Size Company - Philly.com Top Work Places
2019 Top Company Direction Award - Mid-Size Company – Philadelphia Inquirer Top Work Places
2020 Top Leadership Award - Mid-Size Company – Philadelphia Inquirer Top Work Places
Event Contact:
Lauren Hanan
Contact Organization:
General Building Contractors Association | GBCA