Wednesday, July 1, 2020 (10:00 AM - 11:00 AM) (EDT)
As the current pandemic changes how we go about our daily lives, it has also had an effect on building system operation and maintenance. This presentation briefly discusses the challenges and possible steps you can take to reduce airborne contaminants in your building. More importantly, the information is unbiased, science-based, and can help decipher what solutions are viable, and what solutions are probably better left out of your facility. Topics include: Ultra-Violet systems, filtration, ionization, and ventilation.
Presenters: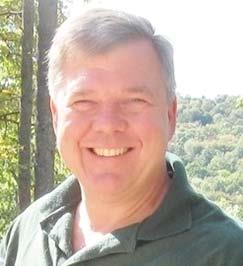 Hoyt Emmons | Senior Consultant | Med-Tex Services, Inc.
Hoyt Emmons has over 30 year of EHS professional experiences include being the department head and senior EHS Officer at several companies, ranging from start-up operations to multi-national Fortune 500 corporations. Hoyt has been successful in developing and implementing EHS programs by bringing together and addressing the interdependent needs of key stakeholders including the organization, the workforce, and the core values of sustainable safety.
In 2020, Hoyt has been recognized as a subject matter expert (SME) in COVID-19 employee wellness management for the construction industry and general industry, and is an active member of six COVID-19 task teams. COVID-related professional experience includes being an Inhalation Toxicity Principal Investigator and working in the epidemiology department at the Rohm and Haas chemical company.
Hoyt has been a teacher in higher education in various roles. At Temple University (and previously at St. Joe's) he is currently an adjunct assistant professor teaching occupational safety classes. Hoyt also teaches hospital ICRA training (Infectious Control Risk Assessment).
Hoyt's education includes a BS in Animal Husbandry from Delaware Valley University, graduate studies in anatomy and physiology at the University of Maryland, an MBA in Management from LaSalle, and a MS in Environmental (Occupational) Health from Temple U.
When Hoyt enjoys spending time with family and friends and when he's not busy doing occupational safety work, he's busy as a professional sheep shearer, shearing over 2000 sheep each year.
Stephen E. Oskin | Director of Mechanical Engineering | Barton Associates, Inc.
Stephen Oskin, PE, LEED AP is the Director of Mechanical Engineering at Barton and is responsible for the overall direction and technical guidance of the firm's Mechanical Engineering Department in all three regional offices. In addition, he is responsible for providing quality control within the firm's healthcare and education divisions and ensuring technical accuracy for mechanical system design. He has over 17 years of experience in the industry and has extensive project experience in education, commercial, healthcare, telecommunications, data center, and technology markets. Stephen also has 8 years of operation and commissioning experience at the Pennsylvania State University. He earned a Bachelor of Architectural Engineering degree at Penn State. Stephen is a registered Professional Engineer in Pennsylvania as well as a LEED Accredited Professional with the U.S. Green Building Council. He is a member of the American Society of Heating, Refrigerating and Air-Conditioning Engineers (ASHRAE) and the America Society of Plumbing Engineers (ASPE).
Event Contact:
Angela Hendrix
Contact Organization:
General Building Contractors Association | GBCA